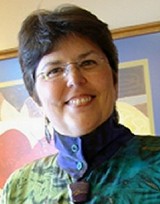 Teresa Bevin
Teresa Bevin is an author, educator, artist, public speaker, psychotherapist, and family counselor. On this site, Teresa merges her counseling techniques with her own inspirational style, based on years of teaching, and what she has learned from many modern mystics and teachers, among whom are Dr. Wayne Dyer, Louise Hay, Dr. Deepak Chopra, and inspirational speaker Esther Hicks, who serves as a channel for a group of spiritual teachers named Abraham.
From childhood, Teresa let her curiosity about what's beyond our physical experience take her into studies of the spiritual, and she attracted many teachers into her life. She was born to parents who were seekers themselves, and did not censor her reading choices. Teresa's intentions for this website is to celebrate her teachers, past, present and future, to spread the message of empowerment and joy to all who attract it, and to connect with wonderful people. She does not take herself too seriously and has been known to collapse with laughter in the middle of a lecture after a joyous exchange with her students, whom she also calls her teachers.
---
Information about her professional and fiction writing and her work as an educator can be obtained at: http://www.teresabevin.com
---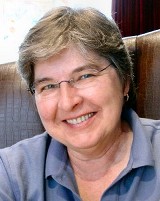 Connie Chmura
Connie Chmura brings her multi-faceted skills to these web pages as a writer, editor, peer counselor, marketing consultant and web designer. Her background encompasses work in crisis intervention, labor dispute resolution, management, workforce training, and theater, music and event production and promotion – all of which have served to hone her knowledge of people and their needs and desires.
Her work as promoter, publicist and web designer has exposed her to a wide variety of cultures and delightful people which she happily continues to cultivate and expand. Her bilingual web sites reflect this universality.
Music is her passion and meditation. She is skilled on numerous instruments, and although she no longer performs in public, she relishes creating joyful sounds for herself and her friends.
---
To view some of Connie's web work visit
http://www.teresabevin.com
http://www.costadelaluz.ws
http://www.pinapinatas.com
http://www.anaisabreu.com